Gunsite Academy is proud of Gunsite Alumni Christa Forrester.
Here is what Christa wrote about her experience at Gunsite.
I can remember the day the envelope came in the mail. It was a day like any other day and the mail from the PO Box sat in the seat next to me. It stayed there for a few hours until I had the opportunity to open it. Inside was a Gunsite calendar and a letter from the Jeff Cooper Legacy Foundation that I had been accepted to the Gunsite 250 class through the scholarship program. I was giddy, excited and couldn't wait to share the news with my husband. I am not sure who was more excited, me or him. At that point I still did not understand how Gunsite would change my life.
Arriving at Gunsite I stopped before the arch. My heart was pounding in my chest. I was here, I was really here.
My week at Gunsite , in August, was beyond anything I could have expected. Yes I said August (in Arizona) and I wouldn't trade it for any other month. Our instructors and class became family. We encouraged one another.
Everyone there had their own goals. We had business owners, families, retirees, Military, friends and Instructors. I was there originally to gain more knowledge and open my mind as an instructor. I believe the more you are exposed to, the better instructor you are to your students and therefore you make them better defenders. I went with the attitude that I would learn for them, my students, but I came away with so much more. The personal growth I gained was invaluable. On the final day I was honored to spend a few moments privately with Mrs. Cooper. I had met her the first day. She came in at the beginning of class to meet me and welcome me to the program. All Scholarship applicants essays are reviewed by the family before you are selected. They, She, had chosen me. We ended our week by joining her at their home and she told us great stories about Col. Jeff Cooper and his Why behind Gunsite.
It has been a few months since we all lost Mrs. Cooper. I was fortunate that I was able to thank her for my Gunsite Opportunity. I will be going back. I have a whole lost of classes I want to take.
I have taken many steps on my journey as a firearms instructor. I have many more to take. Gunsite has been my biggest step and one of my most honored accomplishments.
Madison, AL – -(AmmoLand.com)- Shoot Like A Girl is proud to announce they have brought on Business Development Account Manager Contractor, Christa Forrester. Christa will be representing Shoot Like A Girl throughout the shooting sports industry while expanding the brand and managing its exponential growth.
"We are very fortunate to be at this point of success where expansion is necessary. With her talent and experience we will be able to grow the company to even more success. Christa is a wonderful addition," says Karen Butler, Founder and President of Shoot Like A Girl.
Christa Forrester joins Shoot Like A Girl from Georgia where she has spent 30 years in the Medical Gas Industry. Today, she owns Confident Carry Firearms Instruction, LLC. She holds Instructor Certifications through the NRA in BP, PPITH, BR, CRSO and RTBAV and is also a Training Counselor and Multi-Discipline Instructor, including DSF Level 1 and 2, with the USCCA. She volunteers her time with The Well Armed Woman as a Chapter Leader and State Leader and previously as the Regional Trainer for Georgia. Last year, she became a Staff Instructor with Shoot Like A Girl.
Christa says, "Sharing the shooting sports with the women who come into the Shoot Like A Girl trailer and watching them connect and feel empowered is one of the most rewarding things I do."
In 2018, she was selected as a Jeff Cooper Legacy Scholarship Award Recipient and attended Gunsite Academy. She also completed her GLOCK Armor and Operator Certifications. In 2019 she was honored by winning The Well Armed Woman's Trailblazer Award.
It is with great excitement that she joins the Shoot Like A Girl Team in a new role as Business Development Account Executive Contractor.
"I am looking forward to sharing the SLG mission and serving as liaison between SLG and their partners and sponsors," says Forrester.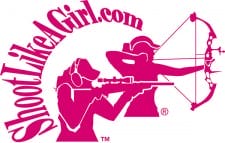 In her downtime, she and her husband Jeff embrace the outdoors. Some of their favorite activities are jogging, fishing, hiking, shooting and now she has added hunting to her list. Her fur babies, GSD's Bella and Baylee, rule the roost and her goal is to show her grandchildren (10 between she and Jeff), how to live everyday full of adventure